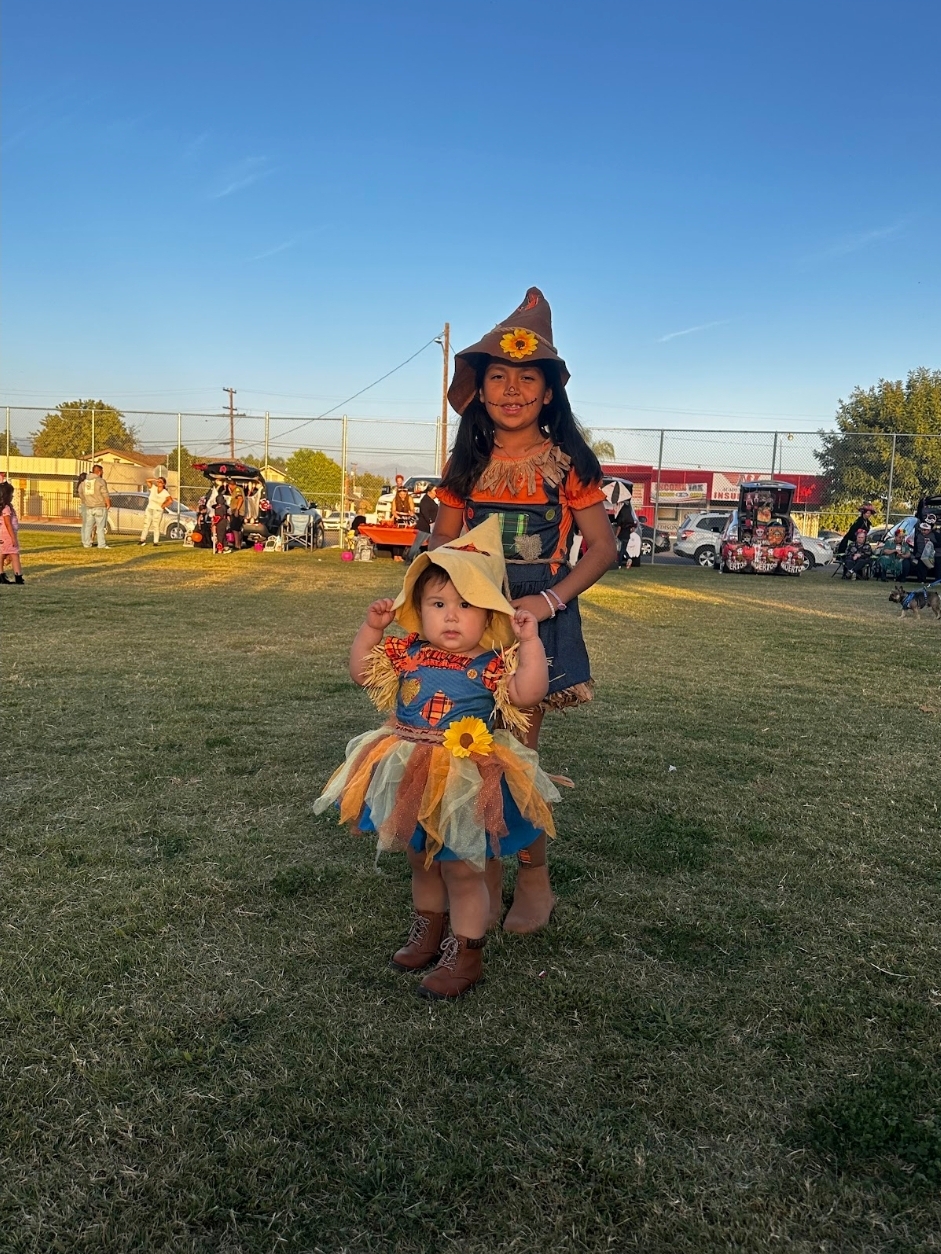 Por Mayra Becerra, Ivanhoe Sol
El Consejo Comunitario de Ivanhoe organizó su tercer evento anual Trunk or Treat el 12 de octubre de 2023 en el campo de fútbol del Boys & Girls Club. Este año hubo más de 100 niños presentes y el evento comenzó puntualmente a las 6 p. m. y culminó a las 6:45 p. m.
El evento consistió en miembros de la comunidad y organizaciones decorando sus vehículos y abriendo sus baúles para regalar dulces a los dulces. Kaweah Water Foundation y el Departamento del Sheriff del condado de Tulare tenían puestos interactivos para niños. Entre los demás participantes, estuvieron Tapatio F. C., Sarahs' Tasty Treats, Boys & Girls Club, Friends of the Ivanhoe Library, TG's Diesel & Auto Repair, Ivanhoe Sol y miembros de la comunidad.
Las decoraciones de los vehículos eran impresionantes con temas del Día de los Muertos, el Tronco Jurásico, cementerios, Drácula, tarántulas, viuda negra, arañas y espantapájaros.
Nos perdimos un baúl de La Sirenita debido a circunstancias imprevistas, pero la familia participó donando dulces para el evento.
El grupo de pescadores MB559 no pudo estar presente pero donó varias bolsas de dulces para el evento.
El breve evento fue seguido por una rifa abierta a todos los niños asistentes. Los participantes de Trunk donaron canastas de regalo para las rifas, esto no fue obligatorio pero sí recomendado.
También hubo un sorteo por cada "maletero" de auto que participó. Eddie Valero donó tres tarjetas de regalo, Starbucks en Houston y McAuliff donó una canasta de regalo y TG's Diesel & Auto Repair donó la otra canasta de regalo.
¡Fue un gran evento para iniciar Halloween en Ivanhoe!