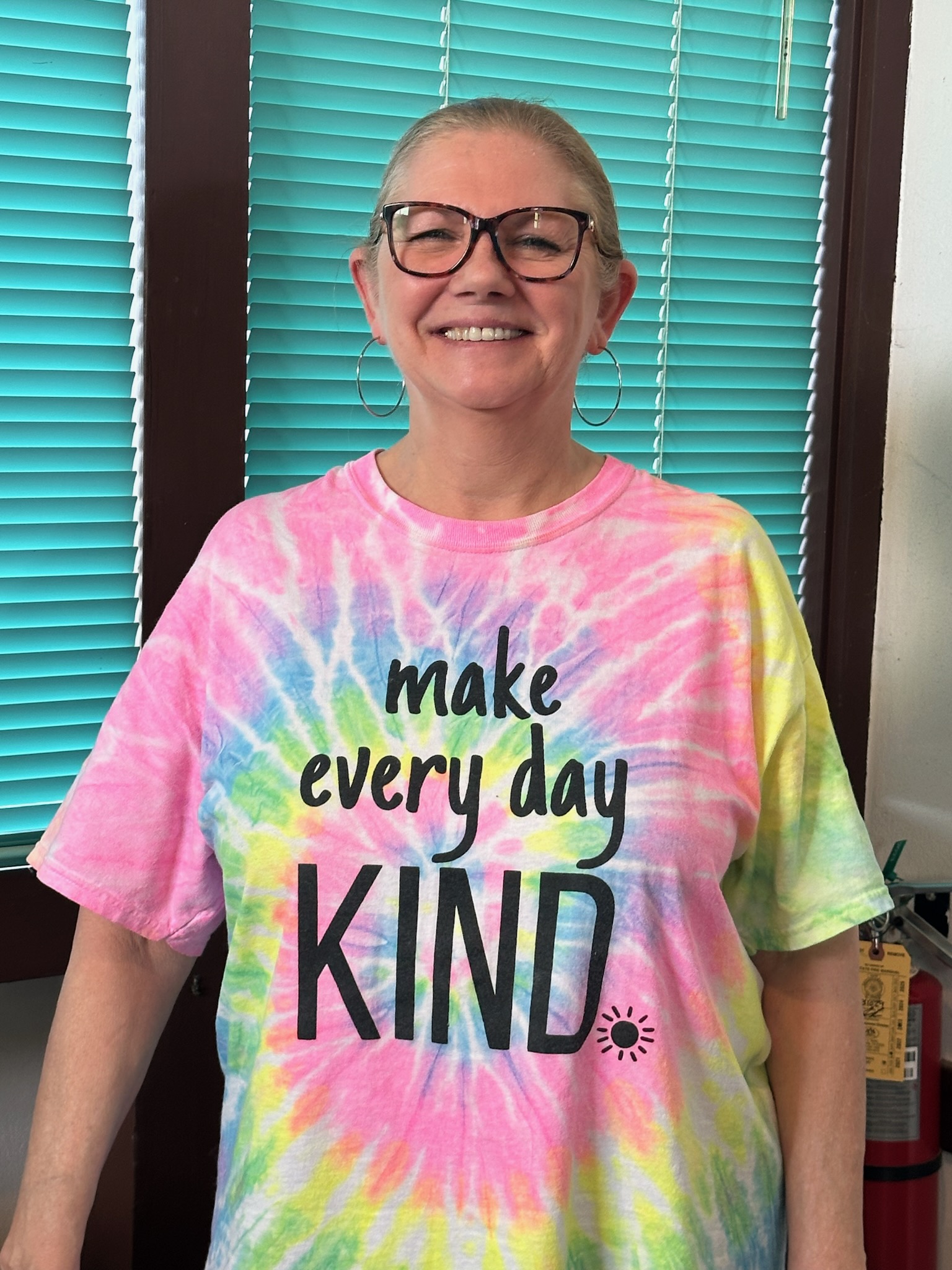 Por Esmeralda Garcia, Ivanhoe Sol
Teresa Whitson es la administradora de la biblioteca de Ivanhoe y dice: "¡Me siento honrada de ser el centro de atención de la comunidad de Ivanhoe!".
Ella ha estado trabajando con la Biblioteca del Condado de Tulare durante los últimos quince años y seis de esos años han sido en Ivanhoe. Durante estos últimos años, Teresa compartió cómo disfruta interactuar con los jóvenes de nuestra comunidad y con sus patrocinadores.
Cada año, la Biblioteca de Ivanhoe ofrece un programa llamado "Desafío de lectura de verano" que dura seis semanas. Este programa incluye invitados especiales y artistas que ayudan a animar a nuestra comunidad a leer. La Biblioteca Ivanhoe también colabora con The Boys and Girls Club y la Escuela Primaria Ivanhoe en sus eventos comunitarios.
Algunos de estos eventos incluyen: El Día del Niño, la Semana Nacional de la Biblioteca, la Semana del Libro Prohibido y el Día de la Lectura en América. La biblioteca también alberga un calendario mensual con eventos semanales, como charlas con Master Gardeners, que permiten a la comunidad aprender sobre jardinería donde pueden recoger semillas y llevarlas a casa. También hay actividades para niños pequeños como manualidades que pueden recoger, lecturas de libros en línea a través de facebook y los adultos también pueden divertirse con "Crotchet Time".
Algunos de los servicios que ofrece la biblioteca son tarjetas de biblioteca para poder tomar prestados libros, revistas, periódicos, juegos de manualidades, puntos de acceso, computadoras portátiles, computadoras, wi-fi gratuito, audiolibros, DVD y CD. También ofrecen servicios de fax, fotocopias e impresión.
Su horario de atención es martes, jueves y viernes de 10:00 a. m. a 5:30 p. m. con un descanso de una hora de 1 p. m. a 2 p. m. dónde están cerrados. También puede visitar su página de Facebook en "Ivanhoe Branch Library".
Teresa también compartió con nosotros cómo la biblioteca ha iniciado un nuevo grupo "Amigos de la Biblioteca Ivanhoe" que está en proceso de planificación para convertirse en un grupo oficial sin fines de lucro, para servir mejor a nuestra comunidad y dar la bienvenida a voluntarios y donaciones de la comunidad. Su objetivo es poder financiar la programación infantil, contribuir con fondos para tecnología nueva y emergente, y ayudar a apoyar el alcance comunitario. Teresa dice: "¡Me gustaría que nuestra comunidad de Ivanhoe y las áreas circundantes supieran que estamos aquí para servirles como su biblioteca pública!"
Ivanhoe Sol reconoce a Teresa Whitson y su participación en nuestros eventos comunitarios, reuniones de la ciudad y eventos de la biblioteca. Su arduo trabajo no pasa desapercibido y apreciamos todo lo que hace junto con aquellos que se han convertido en "Amigos de la Biblioteca" y les enviamos pensamientos positivos en su objetivo de convertirse en una futura organización sin fines de lucro.