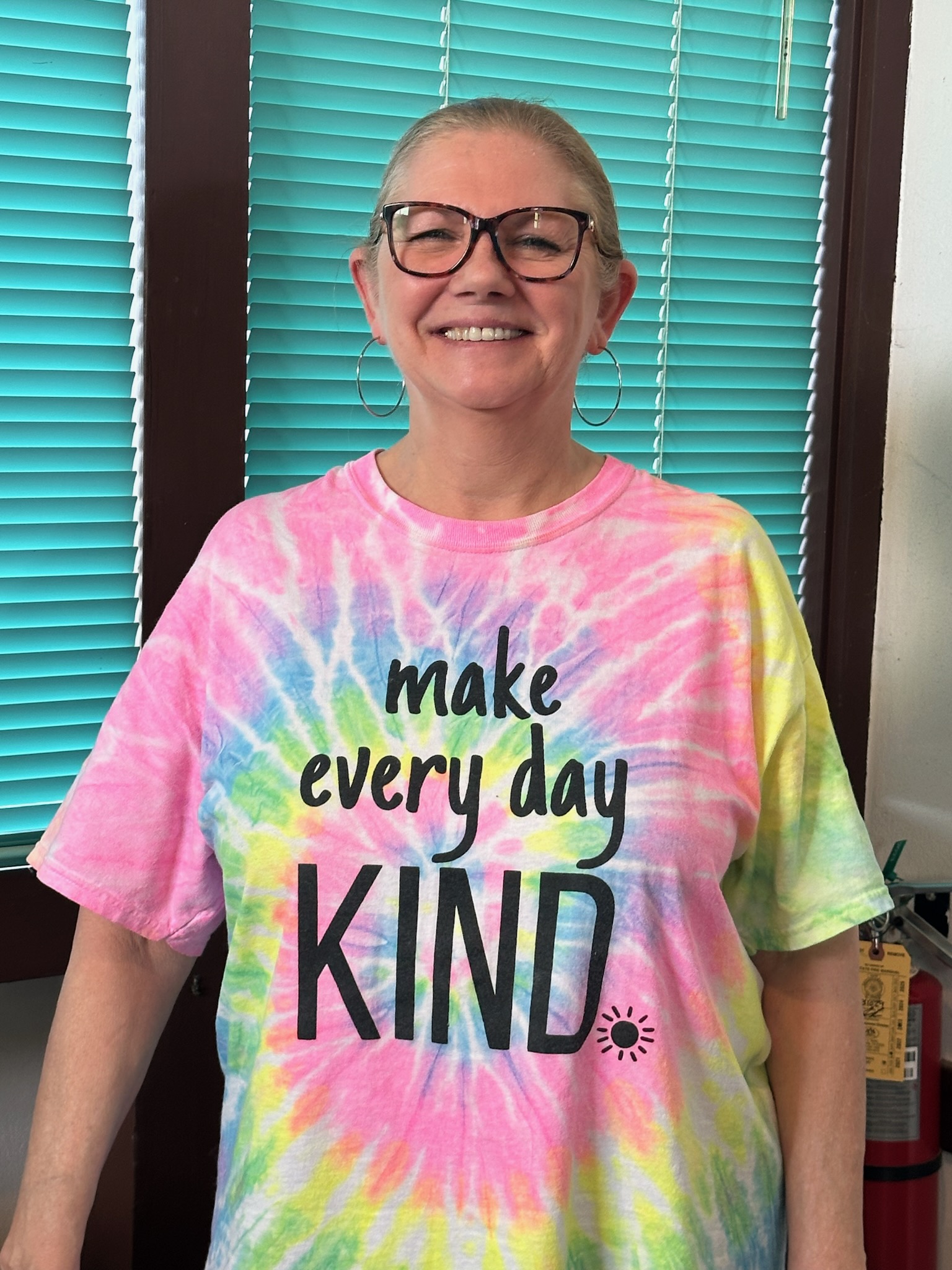 By Esmeralda Garcia, Ivanhoe Sol
Teresa Whitson is Ivanhoe's Library manager and says, "I am honored to be Ivanhoe's Community Spotlight!" 
She has been working with Tulare County Library for the last 15 years and six of those years have been in Ivanhoe. During these past years Teresa shared how she enjoys interacting with our community's youth as well as her patrons. 
Each year, the Ivanhoe Library provides a program called "Summer Reading Challenge" which runs for six weeks. This program includes special guests and performers that help encourage our community to read. The Ivanhoe Library also collaborates with The Boys and Girls Club and Ivanhoe Elementary School on their community events. 
Some of these events include: El Dia del Nino, National Library Week, Banned Book Week, and Read Across America Day. The library also hosts a monthly calendar with weekly events such as talks with Master Gardeners which allow the community to learn about gardening where they are able to pick up seeds and take them home. There are also activities for young children such as crafts they can pick up, online book readings through Facebook and adults can have fun too with "Crotchet Time". 
Some of the services offered at the library are library cards to be able to borrow books, magazines, newspapers, crafts games, hot spots, laptops, computers, free wi-fi, audiobooks, DVD's and CD's. They also offer faxing, copying and printing services. 
Their hours of operation are Tuesday, Thursday and Friday 10:00 AM -5:30 PM with an hour break from 1PM-2PM where they are closed. You can also visit their Facebook page at "Ivanhoe Branch Library." 
Teresa also shared with us how the library has started a new group "Friends of the Ivanhoe Library" which is in the planning process of becoming an official non-profit group, to better serve our community and welcomes community volunteers and donations.  Their goal is to be able to fund children's programming, contribute funding for new and emerging technology, and help support community outreach. Teresa says, "I would like to see our Ivanhoe Community and surrounding areas know that we are here to serve them as their public library!"
The Ivanhoe Sol recognizes Teresa Whitson and her involvement with our community events, town meetings and library events. Her hard work does not go unnoticed and we appreciate everything she does along with those who have become "Friends of the Library" and send them positive thoughts in their goal of becoming a future non-profit.!