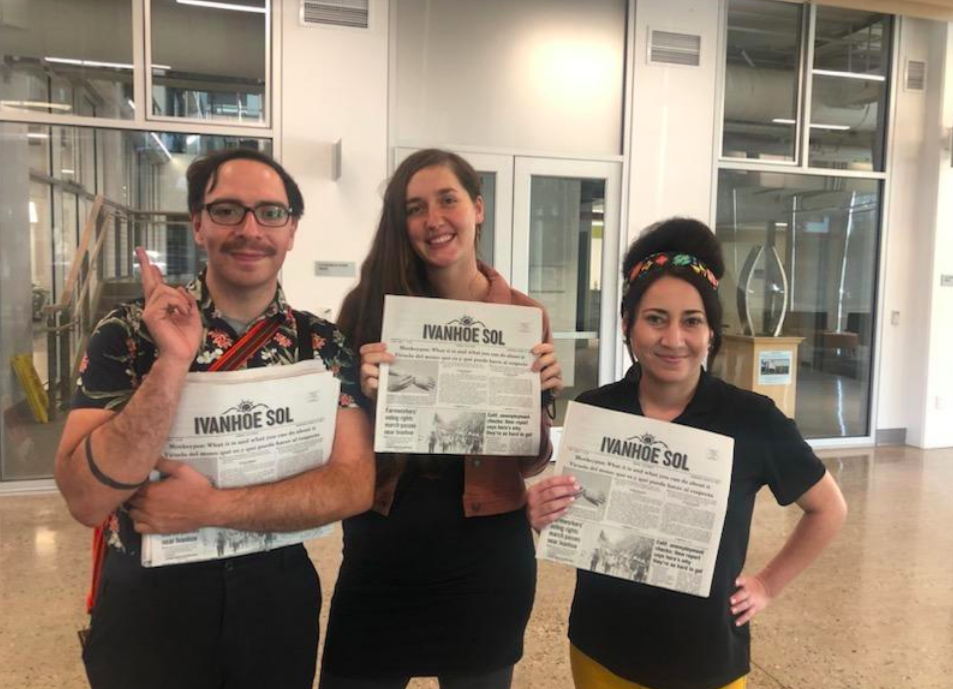 The Ivanhoe Sol team recently attended the inaugural meeting for the Central Valley Journalism Collaborative. The purpose of these collaborations is to increase partnerships in local journalism and to support more in-depth investigative journalism.
The event was hosted by the McClatchy Foundation and the Center for Public Integrity. The McClatchy Foundation is one of the Ivanhoe Sol's principal funders and has a focus on expanding access to quality news and the First Amendment right of free speech in the San Joaquin Valley.
We hope to expand the network of newspapers and journalists that we can collaborate with. In the upcoming months we will begin new collaborations to expand the scope of our news overage and
The success of the Ivanhoe is due in large part to the partnerships we've already established and we hope to grow more to continue improving the quality of the Ivanhoe Sol.