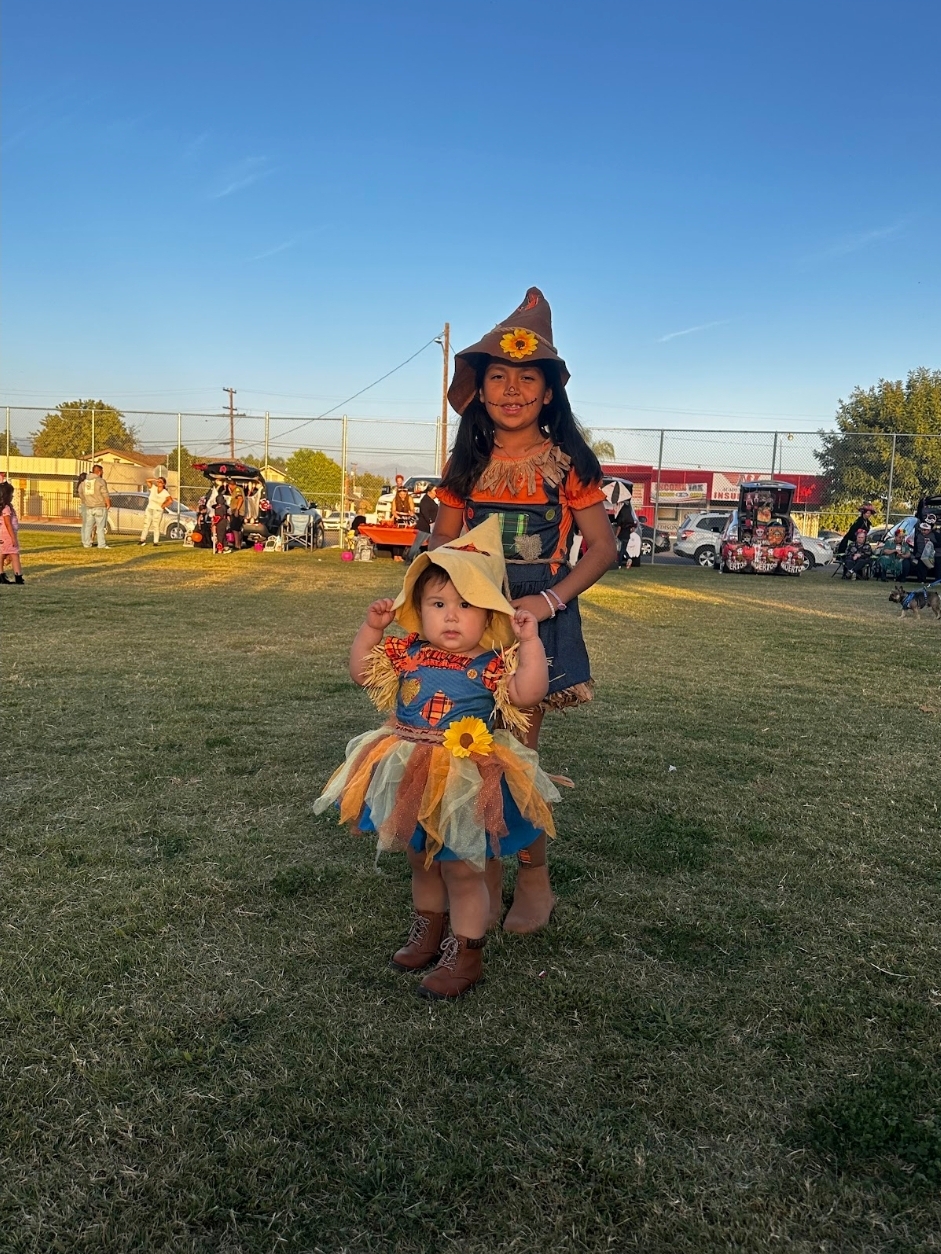 By Mayra Becerra, Ivanhoe Sol
Ivanhoe Community Council hosted its third annual Trunk or Treat event on Oct. 12, 2023 at The Boys & Girls Club soccer field. This year there were over 100 children present with the event starting promptly at 6 p.m. and culminating at 6:45 p.m. 
The event consisted of community members and organizations decorating their vehicles and opening their trunks to give Trick-or-treaters candy. Kaweah Water Foundation and Tulare County Sheriff's Department both had interactive booths for kids. Among the other participants, there was Tapatio F. C., Sarahs' Tasty Treats, Boys & Girls Club, Friends of the Ivanhoe Library, TG's Diesel & Auto Repair, the Ivanhoe Sol, and community members. 
Vehicle decorations were impressive with Dia de Los Muertos, Jurassic Trunk, cemeteries, Dracula, tarantulas, black widow, spider, and scarecrow themes.
We missed out on a Little Mermaid trunk due to unforeseen circumstances but the family participated by donating candy to the event. 
The MB559 fishing group was not able to be present but donated several candy bags for the event.
The short event was followed by a raffle open to every child in attendance. Trunk participants donated gift baskets for the raffles, this was not required but encouraged.
There was also a raffle for every car "trunk" that participated. Three gift cards were donated by Eddie Valero, a gift basket was donated by Starbucks on Houston and McAuliff, and the other gift basket was donated by TG's Diesel & Auto Repair.
It was a great event to kick off Halloween in Ivanhoe!