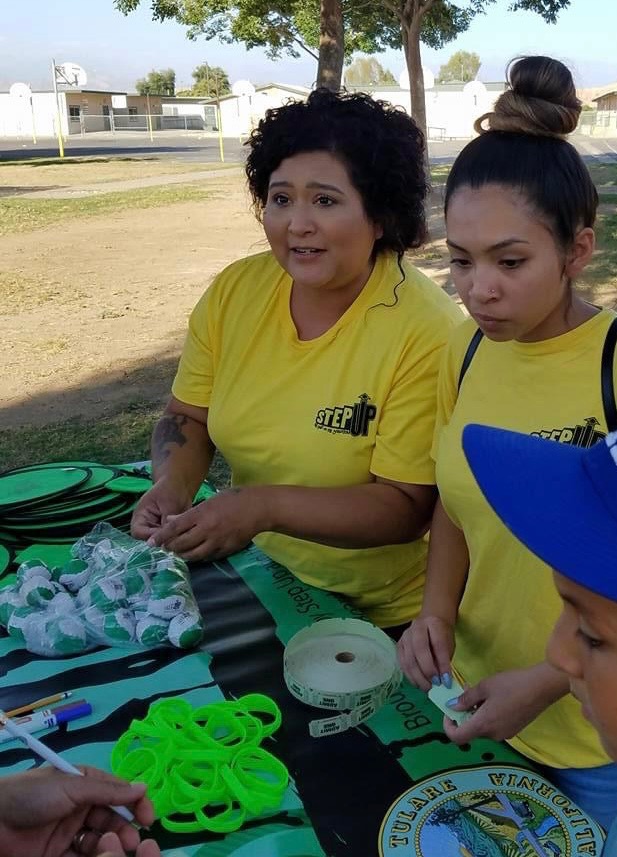 By: Esmeralda Garcia, Ivanhoe Sol
Nadia Garcia was born in Exeter, California in 1981 and has lived in Ivanhoe ever since. While living in Ivanhoe she has attended community meetings and remained active in her participation in community events. 
In the past, she started an internship at the Wittman Center in Visalia where she had the opportunity to work alongside former Visalia Unified School District Board President, Juan Guererro. During her internship she gained experience working with at risk youth, networking with local community organizations and participating in community engagement. This has cultivated a desire to serve these communities further and Nadia would like to eventually pursue a  graduate degree in social work. She currently has her Bachelor's Degree in Human Services with concentration in Family and Children. Garcia currently works at Creekside Community Day School and was recently nominated as Employee of the Year for Visalia Unified School District.
Garcia works with students who come from all different walks of life from foster care, single parent homes to gang involvement. However their circumstances do not determine who they are or can be. Garcia shared how she was once an at-risk youth so she can connect and empathize as well as build rapport with her students. Something she does at her job site is co- facilitate boy and girl groups alongside a counselor and social worker. Unfortunately, the school staff experiences many losses of their students through gang violence and suicides. The rewarding part of working with at-risk youth is seeing students learn to become increasingly  resilient through their own personal struggles and seeing them achieve their goals.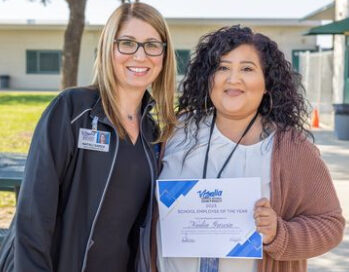 Nadia shares how she has seen many positive changes in Ivanhoe such as renovations, community events and local business donation and volunteer services. She expresses that Ivanhoe has come a long way and she would like to see more partnerships to make more positive improvements in our town and what we have to offer our youth. She also shares how our youth are our future and it's important to find positive outlets for youth to engage in. Nadia Garcia's nomination and recognition is a testament to the incredible impact that educators can have on the lives of their students and their communities.
NOMINATE AN IVANHOE RESIDENT! : To nominate an Ivanhoe resident for our next community spotlight feature, please send a short paragraph describing why you think your nominee should be featured to [email protected].