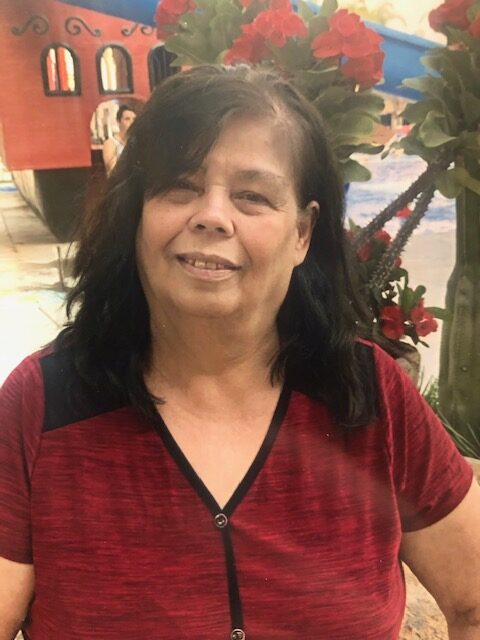 Francisca Ramirez has lived in Ivanhoe since 1984 and raised five children here. 
By Esmeralda Garcia, Ivanhoe Sol
This month's community spotlight is Francisca Ramirez. Her neighbor, Sonia, nominated Francisca and says, "I have always seen her as an incredible neighbor who never wished to be acknowledged though she did and does so much." 
Francisca Ramirez was born in San Julian, Jalisco, Mexico and is one of three children. She grew up in a small community where there was no school. Luckily she had an older cousin who was a teacher and she was able to learn a little reading and writing. Later in life, Francisca married her husband and eight days later crossed into the U.S. They first arrived in Kingsburg and then moved to Ivanhoe in 1984.
When President Ronald Reagan signed the Amnesty Act in 1986, Francisca was able to apply for residency and search for work. Her first job while living in Ivanhoe was as a seamstress for the Bayly Corporation in Visalia, a men's clothing manufacturer. She later worked at Phillips Farms outside of Ivanhoe where she packed peaches and plums. That packing experience ultimately led her to Klink Citrus, where she worked for 27 years. 
Francisca and her husband purchased a home in 1990 and together they had five children: Gaby, Jose, Luis, Adolfo and Daniela. She remembers the hardship of the Big Freeze in 1990, but said that she had saved enough money to help her family survive while she and her husband were out of work.
Hard times came for Francisca when her husband passed away in 1998 and she was left to raise her five children alone. She shared how she worked as many hours as she could to provide for her family without the help of the government or anybody else. After her husband passed, she remembers telling her children, "Everyone may see us fall, but they can have a seat and watch us get back up." She ultimately paid off her home while being a single working mom, and today that home is where she enjoys her many grandchildren. 
Looking around at her community of 30 years, Francisca said she would like to see all of Ivanhoe have better streets, but overall is grateful for the small town that helped her have a job within the community. During our interview, Francisca's daughter Daniela described her mother as a warrior. That fighting spirit is captured in Francisca's advice for life: "Strive for your purpose, keep going forward and do your best to keep moving forward."
If you would like to nominate someone in Ivanhoe for a community spotlight column, please send us a Facebook message or an email at [email protected].