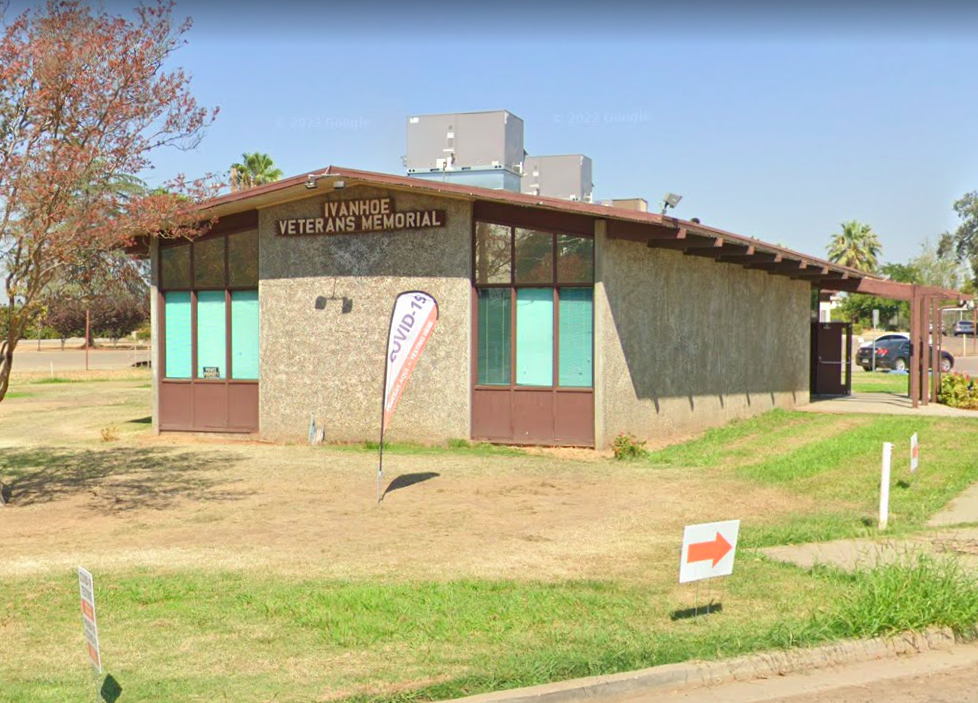 By Esmeralda Garcia, Ivanhoe Sol 
Ivanhoe's Veterans Memorial Hall recently renovated half of its parking lot. The other half will also be renewed once temperatures are warmer according to Ray D. Phillipson, President of the Veteran's Memorial District Board.  He says, "The plans are to get some basketball courts out here so the youth can play."
Ray also shared that they hope to update the soundproof wall tiles inside the Memorial Building. The Ivanhoe Veteran's Memorial Hall has been a COVID testing location with the help of funding which was approved by the the Tulare County Board of Supervisors. We hope to see the complete parking lot renovation along with indoor updates to walls and floors.
A site for various community events 
The Memorial Hall is also a COVID test center which is available Wednesday, Thursday and Friday's 9 to 5 p.m. Other community members use this building for events such as:
American Legion Charter Oak Post 743 which meets every 2nd Wednesday of the month- Veterans with honorable discharge once and there is a yearly  membership fee.
Ivanhoe Family Health Care Zumba classes which will resume after in January of 2023
Monthly Ivanhoe Community Council monthly meetings which take place on the last Tuesday of each month at 6PM
Regular Memorial Board Meetings are on the last Wednesday of the month at 6PM.
How to reserve the Memorial Hall for your event
Facility rental is also available for community members (up to 255 people) and requires attendance at Board Meeting to request rental and receive approval. Once approved a security deposit is required with a minimum of four hours. Large tables are available along with chairs. A kitchen is also available for a small rental fee. Alcoholic beverages are not allowed and cash or check is accepted. To get price information or any other questions contact The Ivanhoe Memorial Building at its new number (559) 798-0962 please make sure to leave a clear message on the answering machine stating your name and number.