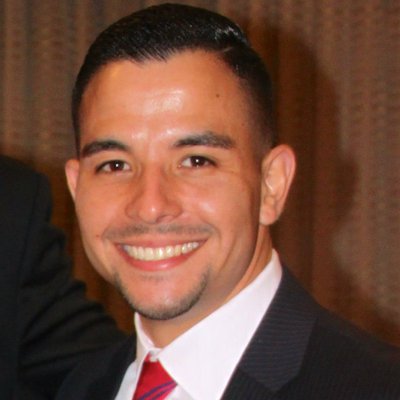 Franco remembers growing up in Ivanhoe, and later coming home
By Esmeralda Garcia, Ivanhoe Sol
This month, the Ivanhoe Sol's community spotlight is of Ivanhoe resident, Jose M. Franco, who deserves recognition for being a positive part of our community.
Mr. Franco, originally from Tepatitlan, Jalisco, came to Ivanhoe at the age of nine. Franco's grandfather "Papa Nacho" arrived in Ivanhoe in the late 1970's with 11 children, one of them Franco's father. Franco has a twin brother and two younger sisters. Some of his earliest memories include playing soccer and basketball at Ivanhoe Elementary School, which was better known as "la escuelita". He also remembers the day it snowed in the late 1990s, a very uncommon event for this area.
Franco shared how gangs had a great influence and negative effect during his younger years, but he thanks those experiences he is the person he is today. 
Franco's teaching career started out in South Central Los Angeles. His passion has been working with people who have similar needs to the community he grew up with and went to school with in Ivanhoe. He has also worked with schools in Tulare, Goshen and Ridgeview. 
He describes becoming the principal at Valley Oak Middle School this year as "coming home."
He continued, "Some challenges that we face (being from Ivanhoe) is the misperception of being labeled, which brings negative light. What fuels me is knowing we have great people, positive and negative. We shouldn't judge kids because they dress a certain way because it's just boys who crave that attention."
When asked what he would like to see in Ivanhoe in the future, Franco said, "I would like to see it more developed like neighboring cities of Woodlake or Farmersville, bring more community events similar to the "jamaicas" that were formerly held at San Felipe De Jesus, the Catholic church. Bringing positivity to young kids, I want to see positivity." 
"We have people in Ivanhoe doing good things such as the Ivanhoe Sol, which helps us take a step forward. But then there's shootings and it makes us take three steps back, but we gotta keep pushing and be seen in a positive light."