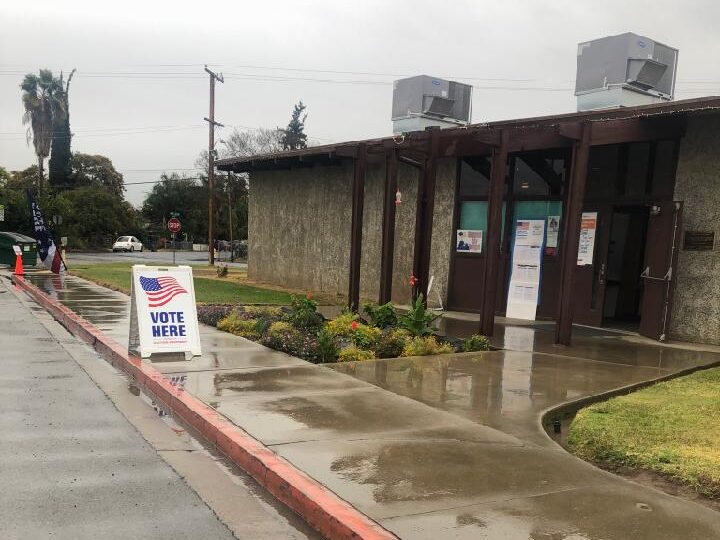 Low voter turnout with big consequences for local races
By Pedro Hernandez, Ivanhoe Sol

November's mid-term elections presented Ivanhoe voters with several races from the local to federal level. With most races and vote tallies finalized, Tulare County has completed another round of elections with mixed results for Ivanhoe residents and the state at large.
Tulare County Overview
Overall, Tulare County experienced yet another year of low voter turnout. On average, only 20-23 percent of Tulare County's eligible voters participated in this year's multiple elections. Of these eligible voters, there was a split along political party lines with about 60 percent votes submitted for Republican candidates with the remaining 40 percent votes submitted for Democratic candidates.
These local votes played the largest roles in local election while statewide Democratic turnout nullified Tulare County's majority Republican voter blocks.
Moreover, vote-by-mail options greatly surpassed voting in person during this mid-term election with 18.1 percent (37,850) to 5.4 percent (11,277.)
Low Ivanhoe Voter Turnout
"Additionally, data from the Tulare County Registrar indicates that out of 1,446 total voters in Ivanhoe, roughly 16 percent, or 237 people actually voted in the sole community-wide election, which indicates a lower voter turnout than the overall Tulare County average."
Election Results
Tulare County District 4 Supervisor 
Eddie Valero secured another term as Tulare County Supervisor with 52.7 percent of the total vote for District 4 which includes communities like Orosi, Goshen, and Ivanhoe. He defeated challenger Scott Harness, a real estate businessman.
Ivanhoe Public Utility District
Gilbert Barajas won a four-year term on the Ivanhoe Public Utility District with 74.52 percent of the 237 total votes from Ivanhoe. In our last issue, the Ivanhoe Sol broke the story that challenger Ruben Solorio did not intend to be on the ballot. Despite his efforts to address the mistake and his ask to vote for Barajas,  53 Ivanhoe voters voted for him.
Visalia Unified School District Area 2 Board Member
Incumbent Juan Guerrero was unseated by challenger Paul Belt. Belt won the election with 52.1 percent of the total vote but in such a small district, the overall vote difference was only 101 votes.
California State Assembly District 33
Incumbent Devon Mathis easily defeated his challenger, Tulare County City Councilmember Jose Sigala with 60.05 percent to the 25,517 total votes cast. The Republican victor represents the Ivanhoe Community in his district and has previously defeated Sigala in 2018 by a closer margin.
California State Governor
According to the Secretary of State, while Democratic Governor Gavin Newsom won his second term, Tulare County as a whole voted Republican. For example, while the Democratic incumbent won with 59.2 percent of the total statewide vote, only 36.4 percent of Tulare County voted Democratically.
Local Initiatives
Measure C, which would approve a bond for $95 million for College of the Sequoias to pursue its goal of offering four-year degrees passed with 55.3 percent of the Tulare County electorate in approval.
State-level Initiatives
Proposition 1: Adds the right to abortion and contraceptive use to the California State Constitution passed with 66.9 percent of the total statewide vote. Tulare County voters were more closely divided with only 45.5 percent of the electorate in support of Proposition 1.
Proposition 28: Increases spending on arts programs in public schools passes with 64.4 percent of the vote. While overall support was lower than the state average, Tulare County voters supported increasing arts funding with 53.8 percent of the vote.
Proposition 31: Upholds California law banning the sale of flavored tobacco passes with 63.4 percent of the vote. This was another instance where the Tulare County voters overall opposed 51.9 percent of the total vote.
Looking towards 2024
Ivanhoe and Tulare County followed the national trends of having lower than usual voter engagement during midterm elections. However, this also indicates that many local level elections and initiatives could have had much different results if all of eligible voters submitted ballots.