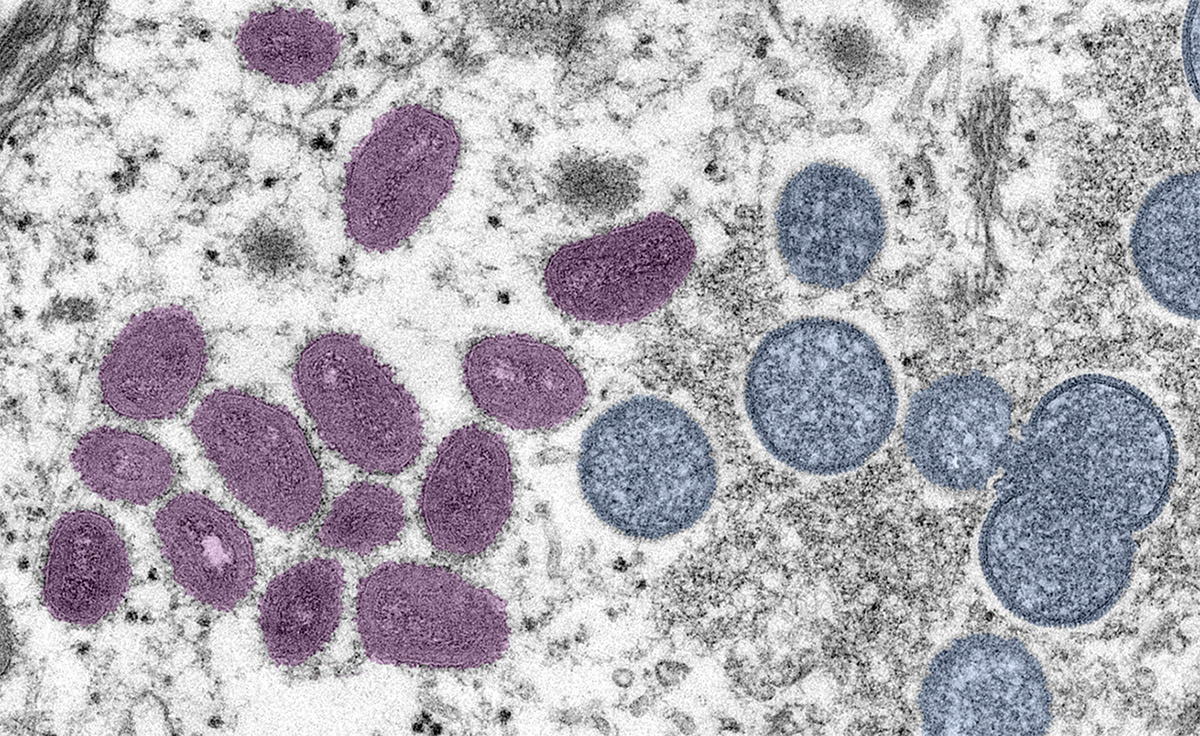 By Pedro Hernandez, The Ivanhoe Sol
As of July, a new  virus called "Monkeypox" has been found in Tulare County. While cases have been minimal and while currently general risk is low, there remains a general need to keep Tulare County residents educated. Regarding Tulare County's first case, Public Health Officer Karen Haught said, "It is important for our community to get information on emerging public health threats like monkeypox; however, currently the risk to the general public is low."
While the general risk in Tulare County is low, the increased detection of monkeypox across California has prompted Governor Gavin Newsom to issue a State of Emergency Declaration. In a press release he said, "California is working urgently across all levels of government to slow the spread of monkeypox, leveraging our robust testing, contact tracing and community partnerships strengthened during the pandemic to ensure that those most at risk are our focus for vaccines, treatment and outreach."
Monkeypox by the numbers
As of August 17th, 13,517 monkeypox virus cases have been reported in the United States. Of this total, 2,356  of the cases have been reported in California. The only other state with a higher amount of detactions is New York's 2,675 cases. The next closest states are Florida (1,345), Georgia (1,033), and Texas (1,078).
Globally, there are roughly 39,434 cases reported, meaning that the United States contains roughly 34 percent of all reported cases.
Of the reported California cases, only three have been reported in the San Joaquin Valley. Slightly more cases have been reported in only four other Valley counties such as:
Fresno – 8
San Joaquin – 8
Stanislaus – 8
Kern – 7
A striking revelation in data from the California Public Health Department reveals that males represent 2280 or 97.7 percent of all reported cases.
What is Monkeypox? 
According to the World Health Organization (WHO), monkeypox is a "viral zoonosis", meaning it is a virus that can be transmitted to humans from animals. Animal-to-human (zoonotic) transmission can occur from direct contact with the blood, bodily fluids, or cutaneous or mucosal lesions of infected animals.
The virus has historically been found in Africa and various animal species have been identified as susceptible to the virus. These animals include varieties of squirrels, Gambian pouched rats, and non-human primates.
The first cases were reported in 1958 and the first outbreak to be reported outside of Africa was in 2003 in the United States. The WHO states, "This outbreak led to over 70 cases of monkeypox in the United States. In the following years, monkeypox has also been reported in travelers from Nigeria to Israel in September 2018, to the United Kingdom in September 2018, December 2019, May 2021 and May 2022, to Singapore in May 2019, and to the United States of America in July and November 2021."
The increases rates of monkeypox detections have a linkage with the smallpox epidemic decades ago. The clinical presentation of monkeypox resembles that of smallpox, a related orthopoxvirus infection which has been eradicated. Smallpox was more easily transmitted and more often fatal as about 30% of patients died. The last case of naturally acquired smallpox occurred in 1977, and in 1980 smallpox was declared to have been eradicated worldwide after a global campaign of vaccination and containment. The WHO states that "With the eradication of smallpox in 1980 and subsequent cessation of smallpox vaccination, monkeypox has emerged as the most important orthopoxvirus for public health."
Identifying and Managing Symptoms
According to the Center for Disease Control, people who are affected by monkeypox have symptoms that vary from person to person. However, the virus is primarily characterized by a rash on their skin. The rash goes through several stages of priority to healing. The rash can initially look like pimples or blisters and may be painful.
Additional symptoms of monkeypox can include fever, swollen lymph nodes, exhaustion, muscle aches, headaches, and respiratory symptoms such as sore throat, coughs, or nasal congestion.
Monkeypox symptoms usually start within 3 weeks of exposure to the virus. If someone has flu-like symptoms, they will usually develop a rash 1-4 days later.
Monkeypox can be spread from the time symptoms start until the rash has healed, all scabs have fallen off, and a fresh layer of skin has formed. The illness typically lasts 2-4 weeks.
Prevention Measures 
Generally, prevention measures are the best way to increase your chances of avoiding being affected by monkeypox.
Medical professionals recommend three primary steps to avoid becoming infected by the virus:
Avoid close, skin-to-skin contact with people who have a rash that looks like monkeypox
Avoid contact with objects and materials that a person with monkeypox has used
Wash your hands often especially before eating or touching our face and after you use the bathroom
The CDC also recommends vaccination for people who have either been exposed to or have a higher risk of being exposed to monkeypox. Statistics show that vaccinations are roughly 85% effective in preventing monkeypox infection.
Vaccination Now Available 
Currently there are two vaccines available in the Untied States and the federal government has sent the JYNNEOS vaccine to California. This vaccine is effective against monkeypox and smallpox and is licencsed for adults 18 years or older.
This vaccine is adminstered as a two dose injection in the upper arm. The JYNNEOS vaccine is also most effective at preventing monkey pox if it is administered within 4 days of exposure. If given 4-14 days after expsorue the vaccination may help reduce symptoms but may not prevent the infection from developing. Individuals are considered fully vaccinated two weeks after receiving their second dose.
Vaccinations for monkeypox can now be scheduled through California's "My Turn" Covid-19 vaccination website.
It must be noted that vaccines are currently limited to the following groups:
Healthcare workers
Laboratory workers
A recent contact to a monkeypox case: According to the CDC, "close contacts" includes anyone you have had sex with, hugged, kissed, or shared items like cups, utensils, towels, clothing, or have come in close contact.
People at high risk of exposure
Sensitive populations
Severe cases of monkeypox occur more commonly among children and are related to the extent of virus exposure, patient health status and nature of complications. Underlying immune deficiencies may also lead to worse outcomes. Although vaccination against smallpox was protective in the past, today persons younger than 40 to 50 years of age (depending on the country) may be more susceptible to monkeypox due to cessation of smallpox vaccination campaigns globally after eradication of the disease.
What to do if you are sick
While there is no treatment specific for monkeypox, most people with monkeypox fully recover in two to four weeks without the need for medical treatment.
Some people with other health vulnerabilities like a weakened immune system experience a higher likelihood of needing treatment.
Those who are affected by monkeypox can do the following to manage their symptoms:
Use gauze or bandages to cover the rash and limit spreading
Do not pop or scratch the raish
Do not shave the area
Keep skin clean and dry when not bathing
Wash hands with soap and water or an alcohol-based hand sanitizer to prevent spread
Wear a well-fitting mask until the rash and other symptoms have resolved
Eat healthy and get rest to allow your body to heal
Similar to other virus protocols, if you suspect you have been affected by monkeypox, notify your close contacts to allow them time to watch for symptoms, receive testing, and consider vaccination.