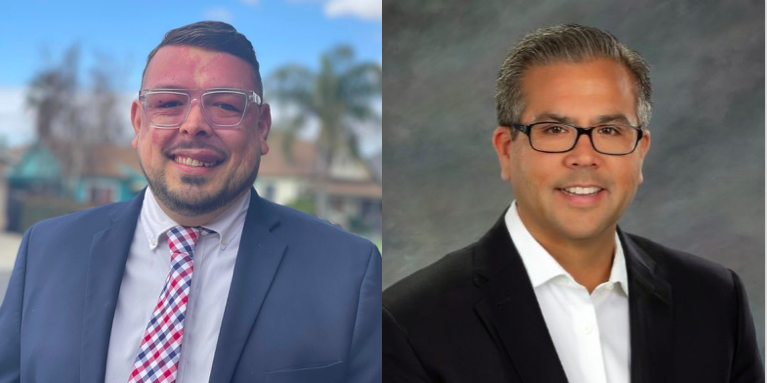 Candidates for county supervisor and school board make their case
By Olivia Henry, Ivanhoe Sol
Board of supervisors
Race: Tulare County Board of Supervisors, District 4
What is it? This election will choose the person who will represent roughly 92,000 people in the cities of Dinuba, Woodlake, and some of Visalia, as well as the unincorporated communities of Badger, Cutler-Orosi, Elderwood, Goshen, Ivanhoe, London, Monson-Sultana, Seville, Three Rivers, Traver and Yettem. The supervisor is elected for four years. Supervisors set the county budget and are in charge of all county departments, programs and property.
Who is running?
Eddie Valero: Valero was elected to the board of supervisors in 2018. He was raised in Cutler-Orosi and founded a nonprofit there to support young men without fathers. Learn more at https://eddievalero.com/. Valero submitted this statement to the Ivanhoe Sol:
It is an honor to serve as your Supervisor. I believe we have achieved so much, but we still have so much more to do. That is why I hope to earn your vote again in November. Please feel free to reach out to me on my personal cell phone (559) 799-4359. My door is always open. –Eddie Valero
✓Increased Budgets for Public Safety!
✓Balanced a 1.5 Billion Dollar Budget!
✓Improved Parks and Recreational Opportunities!
Improved Roads, and Bridges Throughout the District!
✓Increased Access to Safe Water Supplies for our Residents!
✓Supported Local Small Businesses, Working to Keep Red Tape Low!
✓Fighting for More Resources for Wildfire Fighting and Prevention!
✓Advocating for Increased Water Service to our Farmers!
✓Working for Greater Partnerships Between County and Local Communities
Scott Harness: Harness is a former city council member and mayor of Dinuba. He was raised in Dinuba and currently works for a real estate company, according to LinkedIn. Learn more at https://www.harnessforsupervisor.com. Harness submitted this statement to Ivanhoe Sol:
Born and raised in Dinuba I have spent most of my life giving back to my community through public service, community involvement and spent 8 years on the Dinuba City Council. I am a proven leader with experience and the know-how to better serve all of District 4. Crime is on the rise in District 4, I am the only candidate with County Sheriff and Police Association support, and I have the relationship with law enforcement to improve our safety. From day 1 I have a belief that with the right leadership we can improve our roads, enhance our parks and create opportunities for ALL residents of Tulare County. I am endorsed by Former State Senator Andy Vidak who I had the opportunity to work with while I served as Mayor of Dinuba, he knows I am a team player and that I work hard to get the job done. Andy said, "Current issues and situations in Tulare County require a public servant who fully understands all sides. Shows up prepared and has real answers. Scott Harness is that individual." I can and will do a better job for Tulare County. –Scott Harness
School district trustee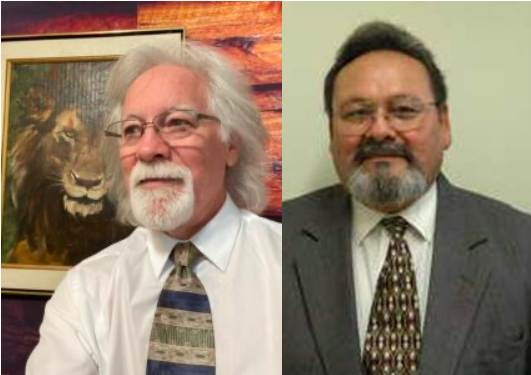 Race: Visalia Unified School District Trustee, Area 2
What is it? The trustee for Area 2 represents school district households in the northeastern corner of Visalia and unincorporated areas of Tulare County, including Ivanhoe. Trustees are elected for four-year positions. They control the school district's budget, set policies and seek to improve the district's performance.
Who's running? 
Juan Guerrero: Guerrero was first elected as a trustee in 2001. He is currently the president of the board and told the Valley Voice newspaper that, if he's successful, this four-year term will be his last on the board. Guerrero has emphasized his long record of service, and his work to strengthen board functions during the pandemic. He also told the Valley Voice: "The main reason I want to run is I want our school board to be stable…I want to return it to the status it (the VUSD) had before. I know what makes it work."
Paul Belt: Belt works as an adjunct faculty member at College of the Sequoia and has served in volunteer positions in schools and in after-school programs for 37 years. Belt said he seeks to improve transparency and public communication, both when it comes to board activities and curriculum in classrooms. In a September interview with Unmask Tulare County, Belt said, "Parents should be involved in the selection of the curriculum, and have the opportunity to look at it." In the same interview, Belt indicated he would stand against "nonsensical" mandates from the state and federal governments in reference to gender identity and inclusivity issues. He claimed he only intends to serve for one term.
Sun-Gazette editor Reggie Ellis interviewed the candidates for an Oct. 2 article:
Paul Belt agrees with Jesse Perez's assessment of the district's greatest challenge – to raise student achievement by focusing on education instead of indoctrination. He said VUSD should build confidence in its students' ability to achieve higher academic goals by giving parent voice more weight than the teacher's union, replacing divisive curriculum with traditional subjects, and using tax dollars to increase safety and improve transparency for parents and community members.
An adjunct faculty member at College of the Sequoias' Training Resource Center, Belt said the board's recent vote to implement a third year of math is a step in the right direction. He said he would [like] to see more classes with real world influence such as personal finance courses and more partnerships with the business community to develop other ideas to "give students the tools to bring their Career readiness to a higher level."
Belt is challenging Juan Guerrero, the current board president and longest tenured member of the VUSD school board. A retired youth program director and government analyst, Guerrero said the biggest issue facing the district is the learning loss that occurred through remote learning during the pandemic. He said he will push for expanded learning opportunities for students before and after school as well as winter and summer breaks with a focus on the core subjects of English language arts and mathematics.
"VUSD needs to address learning loss at all levels, especially at the elementary level," Guerrero wrote.
Utility board member
Race: Ivanhoe Public Utility District Board
What is it? Ivanhoe's public utility provides water and sewer services to the community. It is governed by a five-member board of directors who each serve four-year terms. Seat 5 is up for election.
Who is running?
Gilbert Barajas: Barajas currently holds this seat, and filed paperwork in August seeking to retain the position.
Ruben T. Solorio: Solorio has expressed that his presence on the ballot is a mistake and encouraged voters to choose Barajas.