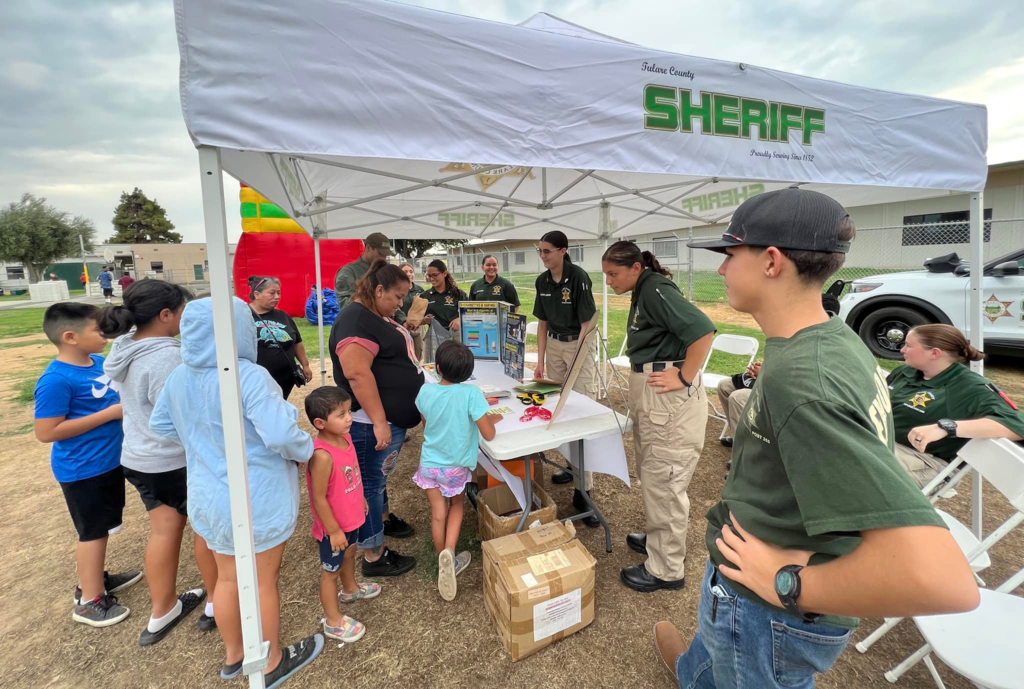 By Mayra Becerra and Esmeralda Garcia, The Ivanhoe Sol 
Ivanhoe Community Council held six different events this summer at The Boys and Girls Club and the last two dates were at Ivanhoe Elementary School.
The Summer Night Lights events are intended to bring the community together and provide safe recreational activities for youth. These events include food, games, prizes, entertainment and opportunities to connect with community resources at no cost.
Every event was financially sponsored by the Tulare County Sheriff's Department and local community resources. Some of the community resource providers included Family Healthcare Network, Tulare County Mobile Library, The Boys and Girls Club, Tulare County Sheriff's Office Explorers, Ivanhoe Fire Department, Ivanhoe Elementary, Gomez Livestock, Proteus, Ena Jumpers rentals, Veterans American Legion Chapter 785, La Estrellita Market and Ivanhoe's Family Market.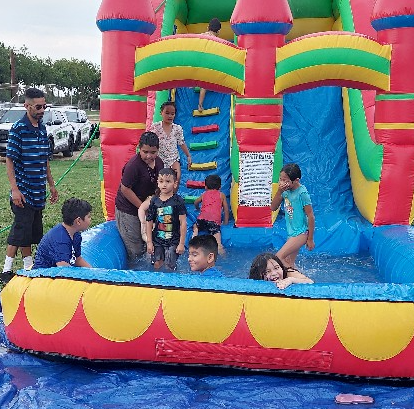 The last event took place on Thursday, August 4, 2022 where more than 30 students were able to receive  school supplies which consisted of a binder or folder, notebook, pencil pouch, dividers, pencils, color pencils, pens, glue and scissors thanks to the StepUp grant, Nilsa Gonzalez, Boys and Girls Club, and Family HealthCare Network. Backpacks were also given as door prizes to culminate the event.
The Ivanhoe Sol hosted a booth collecting surveys asking residents their positive thoughts about Ivanhoe, as well as their concerns. Some of their answers included positive comments about how proud they are about Ivanhoe because it is a small community, surrounded by agriculture. Other positive comments included road improvements and community events. Some concerns some residents have are not enough consistent activities for High School Youth, little to no law enforcement and lack of infrastructure.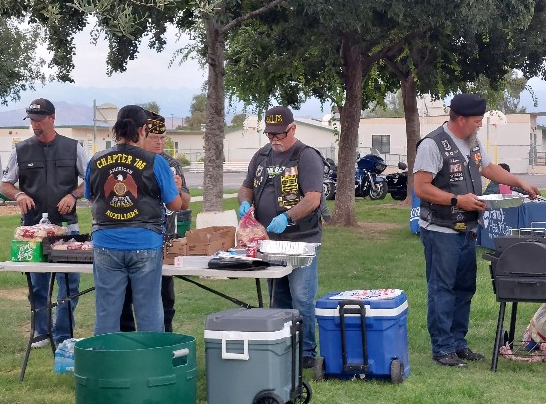 Summer Night Lights was made possible by volunteers, local businesses and donations from community members. A special thanks to everyone who made all these events possible. Each donation no matter how small or big allows these events to reach and support more people.
At the Ivanhoe Sol we hope to continue helping in similar events and continue to make positive improvements for our community as a whole.