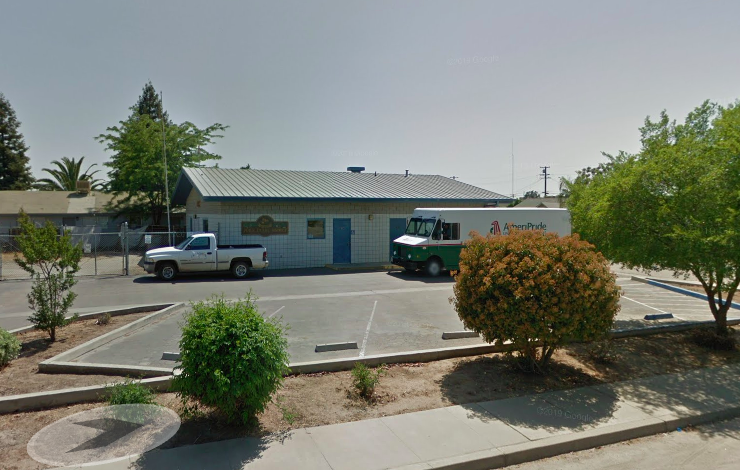 By Olivia Henry, Ivanhoe Sol
Solorio blames late paperwork, encourages voters to choose Barajas for Seat 5
On Nov. 8, Ivanhoe residents will cast their votes to choose who will fill Seat 5 on the Ivanhoe Public Utility District's board of directors – but one of the candidates says he didn't mean to be on the ballot. Ruben T. Solorio, who is halfway through a four-year term on the board's Seat 2, is listed as running against Seat 5 incumbent Gilbert Barajas. If Barajas was unchallenged, he would have been re-appointed to the board automatically.
Solorio (who is married to Ivanhoe Sol team member Connie Vela-Solorio) explained to The Ivanhoe Sol that it was a case of late paperwork. Solorio said he was advised by the utility district to fill out candidacy paperwork with the Office of the Tulare County Registrar. He said he believed he was extending the term of his own position, Seat 2.
Solorio completed the paperwork at the registrar's office on Aug. 10, but said he was later told by Ivanhoe PUD Manager Carol Fina that his application included wrong information and he needed to withdraw his candidacy. Solorio said he filled out the withdrawal papers and gave them to Fina to submit to the county. He said he assumed the matter was resolved, and was surprised to see his name on the vote-by-mail ballot he received this week.
The deadline to withdraw from the election was Aug. 17, according to the registrar's office, leaving five business days from the date Solorio filed his candidacy to withdraw it.
"Mistakes are made and this is one of them," Solorio said, encouraging Ivanhoe voters to choose Gilbert Barajas. He emphasized that he wanted to keep his position in Seat 2, and hoped Barajas would keep his position in Seat 5.
Fina confirmed Solorio's account. Fina said the county elections office told her in August that Solorio's withdrawal paperwork had been submitted too late to take effect, but she wasn't sure if his name would appear on the ballot until this week. Fina declined to comment further on the events that led to Solorio's candidacy.
Seat 5 incumbent Gilbert Barajas could not be reached by press time. The board's Seat 4 – currently occupied by board president Gerardo Sanchez – was also up for election this year, but without a challenger, Sanchez will be re-appointed in lieu and does not appear on the ballot.
The Office of the Tulare County Registrar confirmed the election for the PUD's Seat 5 is valid and will appear on 1,443 ballots.
"As far as our office is concerned, there is no error on our part," Tulare County Registrar of Voters Michelle Baldwin said. "I'm not sure why he came in to file that paperwork. Why do you want to file paperwork to run for Seat 5, when [you are] already in Seat 2 with two years left to go?"
If Solorio wins, it's not possible for him to hold two seats on the same board. He would need to resign his former position in Seat 2, but what would happen next – and how to fill the empty seat – isn't clear. Rules about elections in special districts like the Ivanhoe PUD are governed by an enabling act, §15501, of the California Public Utilities Code. The code does not spell out a procedure for when one sitting board member defeats another sitting member in an at-large election.
PUD manager Fina was also unsure about how a Solorio win would be handled. "This is a whole new thing, we've never had this happen before."
The Ivanhoe PUD provides domestic water and sewer services to roughly 1,200 households in the Ivanhoe community. Its five-member, at-large board is publicly elected by residents in the service area. Each board member serves for four years. Seats 1, 2, and 3 were up for election in November 2020, although in each case the incumbent board member was unchallenged and re-appointed to their seat.
Public meetings of the PUD's board of directors are held at 6 p.m. on the first Monday of each month at 15859 Azalea Avenue in Ivanhoe. The next meeting is on Nov. 7, 2022.