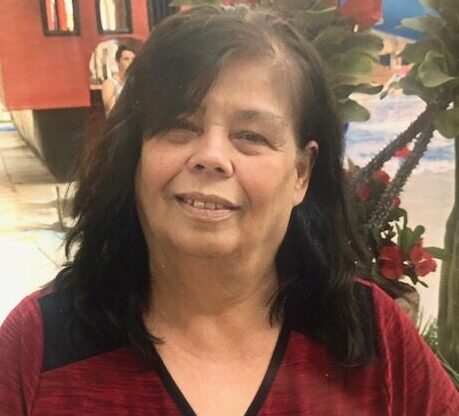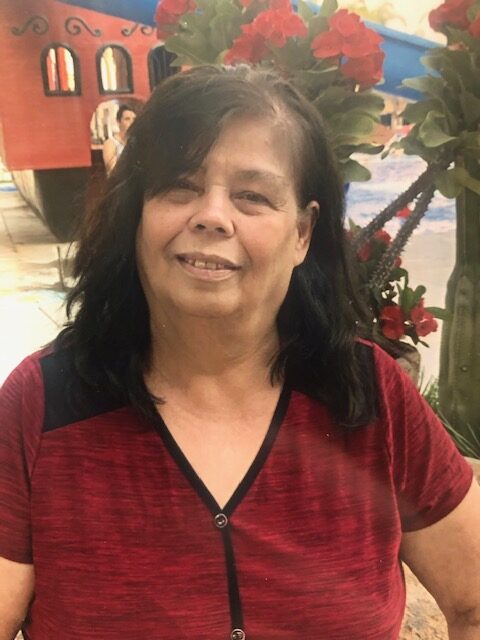 Francisca Ramirez has lived in Ivanhoe since 1984 and raised five children here. 
By Esmeralda Garcia, Ivanhoe Sol
This month's community spotlight is Francisca Ramirez. Her neighbor, Sonia, nominated Francisca and says, "I have always seen her as an incredible neighbor who never wished to be acknowledged though she did and does so much." 
Francisca Ramirez was born in San Julian, Jalisco, Mexico and is one of three children. She grew up in a small community where there was no school. Luckily she had an older cousin who was a teacher and she was able to learn a little reading and writing. Later in life, Francisca married her husband and eight days later crossed into the U.S. They first arrived in Kingsburg and then moved to Ivanhoe in 1984.
When President Ronald Reagan signed the Amnesty Act in 1986, Francisca was able to apply for residency and search for work. Her first job while living in Ivanhoe was as a seamstress for the Bayly Corporation in Visalia, a men's clothing manufacturer. She later worked at Phillips Farms outside of Ivanhoe where she packed peaches and plums. That packing experience ultimately led her to Klink Citrus, where she worked for 27 years. 
Francisca and her husband purchased a home in 1990 and together they had five children: Gaby, Jose, Luis, Adolfo and Daniela. She remembers the hardship of the Big Freeze in 1990, but said that she had saved enough money to help her family survive while she and her husband were out of work.
Hard times came for Francisca when her husband passed away in 1998 and she was left to raise her five children alone. She shared how she worked as many hours as she could to provide for her family without the help of the government or anybody else. After her husband passed, she remembers telling her children, "Everyone may see us fall, but they can have a seat and watch us get back up." She ultimately paid off her home while being a single working mom, and today that home is where she enjoys her many grandchildren. 
Looking around at her community of 30 years, Francisca said she would like to see all of Ivanhoe have better streets, but overall is grateful for the small town that helped her have a job within the community. During our interview, Francisca's daughter Daniela described her mother as a warrior. That fighting spirit is captured in Francisca's advice for life: "Strive for your purpose, keep going forward and do your best to keep moving forward."
If you would like to nominate someone in Ivanhoe for a community spotlight column, please send us a Facebook message or an email at [email protected].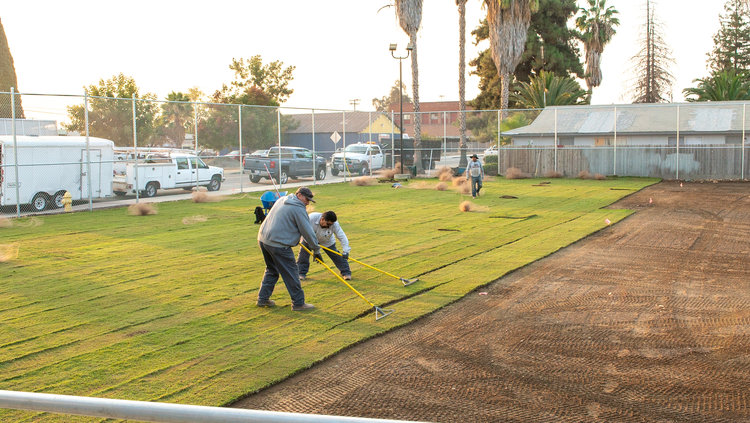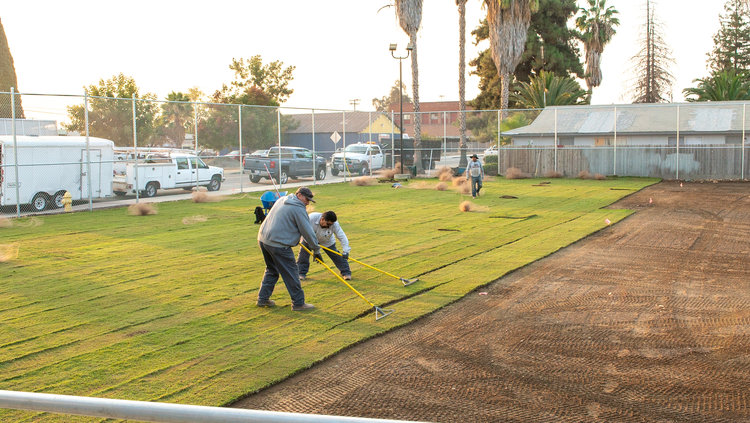 Por Olivia Henry, Ivanhoe Sol
IVANHOE, Calif. – ¿Por qué Ivanhoe no tiene su propio parque público? Los residentes revisaron esta pregunta en la reunión del Consejo Comunitario de Ivanhoe del 31 de enero, haciéndose eco de las preocupaciones que se han planteado durante años sobre la falta de espacios verdes en Ivanhoe, especialmente con instalaciones para niños.
La necesidad de un parque se identificó en la Actualización del Plan Comunitario de Ivanhoe 2019. El plan señala que el único espacio verde algo público es el campo de deportes del Boys & Girls Club, pero que la parte sur de Ivanhoe no tiene instalaciones.
Blanca Escobedo, ex defensora de políticas de Leadership Counsel for Justice & Accountability, explicó que un esfuerzo apoyado por el condado para desarrollar un parque en Ivanhoe se estancó en 2020. Escobedo dijo que una solicitud para al menos un programa estatal de subvenciones se suspendió porque el proyecto no estaba "listo para la pala"; no se pudo identificar ningún terreno adecuado y disponible.
En otras partes del condado, la historia de Earlimart Neighborhood Park muestra cómo una comunidad no incorporada podría buscar un nuevo parque. El espacio verde de aproximadamente 4 acres con un patio de recreo, instalaciones para picnic y parrillas para barbacoa antes era un lote vacío al lado de la Escuela Primaria Earlimart. El distrito escolar trabajó con la Agencia de Administración de Recursos del Condado de Tulare para ganar una subvención de $2.15 millones de los fondos de la Prop. 84 de Parques Estatales de California en 2011. El proyecto se completó en 2017. The Sun-Gazette informó que la planificación y la construcción tomaron 8 años, con el país aportando $500,000 adicionales y el distrito escolar $115,000.
El condado de Tulare ocupa el último lugar en el estado en lo que respecta al acceso a parques para sus residentes. Según los CDC, sólo el 12 por ciento de las personas viven a menos de media milla de un parque. Pero hay esfuerzos para cambiar eso. En 2012, el condado recibió casi $25 millones en fondos estatales de la Prop. 68 para construir tres nuevos parques en Visalia, Porterville y Woodlake, que se suman a los 11 parques existentes del condado. En 2022, el condado asignó $8 millones en dólares de la Ley del Plan de Rescate Estadounidense para mejorar las instalaciones existentes.
Escobedo alentó a los residentes a seguir buscando sitios y comunicándose con el personal del condado sobre posibles fondos. "La gente de Ivanhoe aprovechará [la oportunidad adecuada] para construir su comunidad como la quiere".